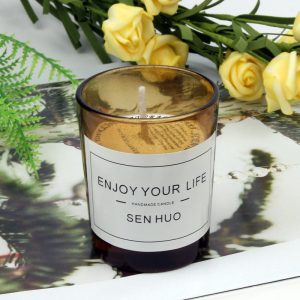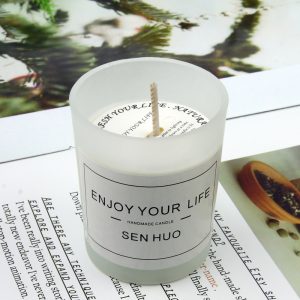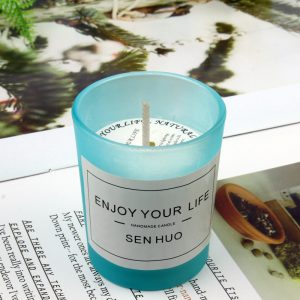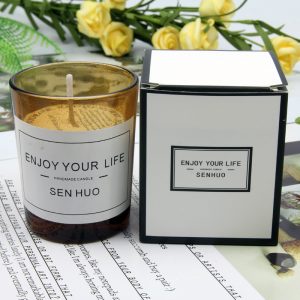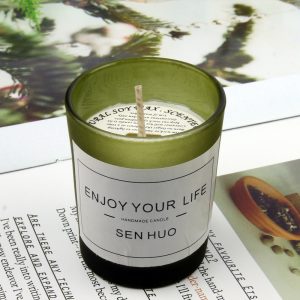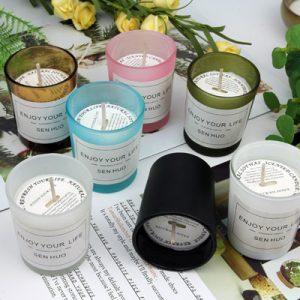 Products Specifications
| | |
| --- | --- |
| Product type | Glass Candle Jars |
| Product Size | 62mm*52mm |
| Product weight | 20g |
| Color: | Lime |
| Products Status | New |
| Sample | Support |
| Sample lead time | 3days |
| Place of Origin | China |
| Custom label and packaging | Support |
| Order minimum quantity | 10 |
| Payment way | Bank, Paypal, Western union |
| Feature | Four colors, four fragrances, handmade, simple and versatile |
Candle jar
Candle jar—refers to a jar specially filled with candles, or a shaped candle jar that can be directly lit for use.
Types of candle jarsedit
1. Formed candle jars are generally made of metal materials, which are durable and easy to keep
2. Cans for candles. There are generally no restrictions on the materials of this kind of candle cans. There are plastics, metals, and woods.
Knowledge of the use and maintenance of candle jars
When many people use the formed candle jar, they are not so worried about letting the wax flow out or the process deforms the box, which leads to the waste of the candle. When using the storage jar, more people will use the jar as a candle seat cushion, making The jar is severely deformed, so what should be paid attention to during use? How to maintain it?
1. The candle jar must be square and not inclined, otherwise it will cause wax to flow out during use
2. When the candle is almost burnt, please do not let the candle continue to burn, otherwise it will cause the jar to be deformed
3. It can't be used as a candle pad directly, and don't let the candle go out until it is extinguished.
4. When extinguishing the candle jar, do not use the lid directly to extinguish it, it is best to blow it out first